Vince Neil Assures Motley Crue Is Still Together Despite Tour Retirement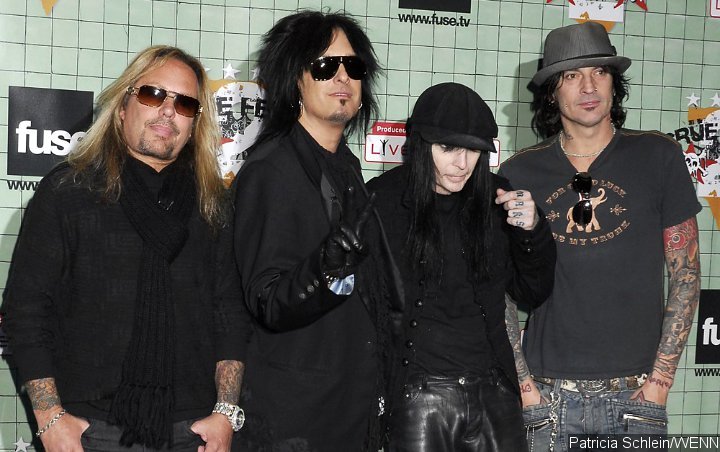 During an interview with Finland's Kaaos TV, the lead vocalist of the heavy metal band claims that they are 'still gonna put out music' and do things under the banner of Motley Crue.
AceShowbiz –
Motley Crue's Vince Neil is assuring fans the band is still together despite it retiring from touring a few years ago.
The bandmates split after a New Year's Eve gig in Los Angeles in 2015 and initially weren't on friendly terms with one another, but that changed when they agreed to work on new music for the soundtrack of their biopic "The Dirt".
Last month (February 2019), Nikki Sixx and drummer Tommy Lee announced another reunion was brewing after the band was confirmed as Grand Marshals for the Monster Energy NASCAR Cup Series Auto Club 400 race in Fontana, California this month, but Nikki insisted there weren't any more permanent plans in the works.
However, Neil reveals they are leaving the door open to do more together.
"Just because we stopped touring doesn't mean we broke up," he tells Finland's Kaaos TV. "We just decided not to tour anymore. We still do things with the band. We're still gonna put out music, we're still gonna put out merchandise, we're still gonna do things as Motley Crue – except for tour. That's really it."
"The movie's just another cool Motley Crue thing, and it kind of really has nothing to do with touring," he adds. "It's a movie. Who knows? In another four or five years, maybe we'll put something else out. I don't know. We're just gonna have to wait and see. Because I'm busy touring right now. I know the other guys have different projects too. And we'll see if we can fit in people's schedules whatever else comes up."