Timothee Chalamet Wants to Redefine Masculinity Through Films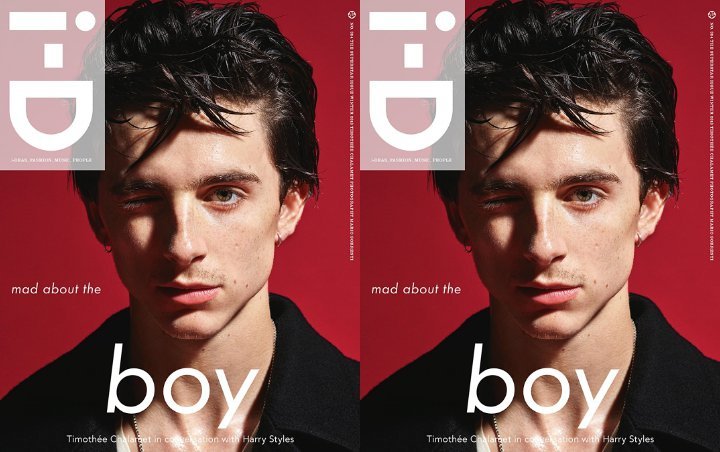 The 'Call Me By Your Name' star shares his hope to inspire young men to be whatever they want to be during an interview with singer-turned-actor Harry Styles.
AceShowbiz –
Timothee Chalamet is hoping his films encourage young men to question their masculinity.
The movie star has played a gay student and a real-life heroin addict in back to back movies "Call Me By Your Name" and "Beautiful Boy", and he hopes to tackle more characters that aren't out to save women or act all butch, because he feels teenagers need new male role models.
');(playerPro=window.playerPro||[]).push(i);})();
In a new i-D magazine interview with singer Harry Styles, Timothee says, "I want to show that you can be whatever you want to be. There isn't a specific notion, or jean size, or muscle shirt, or affectation, or eyebrow raise, or dissolution, or drug use that you have to take part in to be masculine. It's a brave new world."
Styles agrees, adding, "I've become a lot more content with who I am. I think there's so much masculinity in being vulnerable and allowing yourself to be feminine, and I'm very comfortable with that."
Chalamet also opens up about playing author Nic Sheff in his new film, "Beautiful Boy", revealing the role of a reforming drug addict took a lot out of him: "I knew 'Beautiful Boy' was going to be tough, but I didn't know it was going to leave me feeling so devastated and drained," the young actor tells Styles. "The movie isn't a downer, because it is really redemptive and hopeful, but it does feel like a punch to the stomach."
Oscar-nominated teen heartthrob and i-D cover star Timothée Chalamet spoke to award-winning musician Harry Styles about fame, social media and modern masculinity for our Superstar issue!

Read their full interview now: https://t.co/aGXiMzJJ8hpic.twitter.com/8abbztnbRN

— i-D (@i_D) November 1, 2018
The "Call Me By Your Name" star teams up with Steve Carell in the film, which recently opened on limited release in the U.S.