The Scorpions Talks About Retirement: 'We Realised We Were Wrong'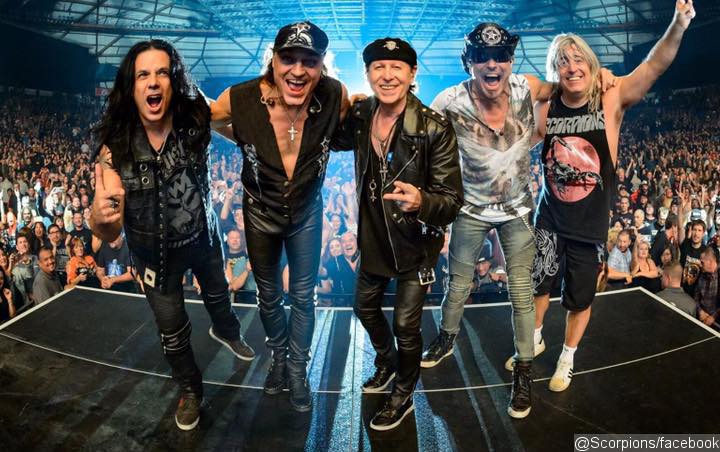 During a new interview, Klaus Meine reveals the members is no longer talking about retirement as they're having too much fun on the road.
AceShowbiz –
German rockers the Scorpions have abandoned plans to retire, because they're having too much fun on the road.
The bandmates announced they would be calling it a day after one final world tour in 2010, but that trek has never ended and now singer Klaus Meine insists there's no reason for it to.
During a recent interview with SiriusXM's Eddie Trunk, Meine revealed no one in the band is talking about retirement any more.
"The thing is we have a much different view now," he said. "And it's a young generation – that's the fuel that keeps us going, and it's really motivating.
"To be honest, every other year, you take a look around the corner (and say), 'Can we do this? Can we still deliver on the same high level, the way we used to do it?' And that's the only way, and it's only fun if you can go out there and play a great rock show, wherever you do it.
"Sometimes, of course, you ask yourself, 'How long can we do this?' Especially for singers… and then you go out there (and) everything feels good… It's such a great show and it feels so good."
Meine adds, "Of course, we had our moment of doubt when we said, 'OK, maybe we should retire. Maybe this is a good moment'. And then we realised we were wrong, because there's still a lot of sting in the tail, so to speak, and it still feels good. There's such a demand for the Scorpions… and that really feels good and challenging."