Sofia Richie Thinks Scott Disick Isn't as Excited About Their Relationship as She Is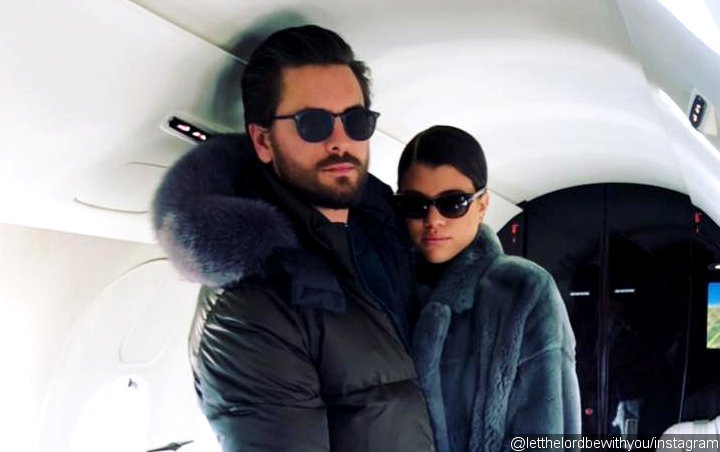 The 20-year-old daughter of Lionel Richie loves showing off her romance with Scott on Instagram and is disappointed that he doesn't do the same for her.
AceShowbiz –
Sofia Richie might be feeling insecure about her relationship with Scott Disick. The 20-year-old model's lack of confidence in her romance to the 35-year-old reality star reportedly bubbled up because he barely showed his love to her on social media in months.
"Sofia wonder why he is not as excited about their relationship as she is," an inside source spilled the beans to Hollywood Life. The source additionally claimed that the youngest daughter of Lionel Richie sometimes got upset "when he does not share more photos of them together on his social media accounts."
');(playerPro=window.playerPro||[]).push(i);})();
"Sofia loves showing Scott off to the world and is proud of her man," the insider got into more details. "She sees posting their pics as a way of proclaiming her love for him, and she gets disappointed when Scott does not do the same for her."
The inside source further pointed out that Scott's ex-partner, Kourtney Kardashian, might play a role in his reluctance. "Sofia can't help but think he doesn't want to make Kourtney jealous," the source explained, before noting, "but she doesn't really care and hopes he to steps up his social media game big time, ASAP."
Sofia was first linked romantically to 15-year-older Scott back in May 2017 after he was captured getting flirty with her on a yacht. At the time, she insisted they were just good friends, but it didn't take long before they came out as a couple. By September the same year, the two made public of their romance through Instagram. Since then, the lovebirds have been hit with numerous breakup rumors.
Between the two, Sofia was the one who was more open to sharing photo of their togetherness. Back in February 2018, the adoptive sister of Nicole Richie posted a black-and-white photo of her sitting on Scott's lap with a caption that read, "Happy Valentines babe." Most recently, she shared a picture of her sitting on a bed that was captured by her reality TV boyfriend. Meanwhile, Scott's last post of them together was in January.