Sofia Richie Accused of Getting Butt Implants: 'Kardashian Inspiration'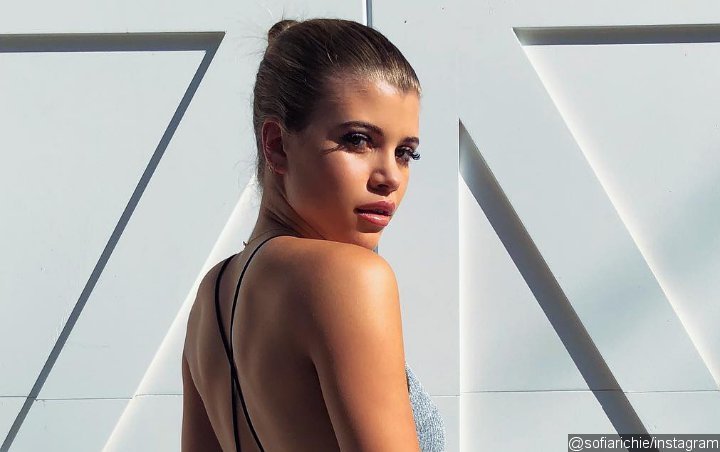 Some of her Instagram followers accuse the model of trying to become more like a Kardashian member since she's dating Scott Disick.
AceShowbiz –
Did Sofia Richie undergo cosmetic surgery on her body? The daughter of Lionel Richie is being accused of getting butt implants as her booty looks completely different in a new picture that she shared on Instagram on Monday, November 5.
The picture in question featured her rocking a gray bodysuit that accentuated her pert derriere. She had her brunette locks tied up in a neat bun as she threw off seductive gaze over her shoulder. "Gettin comfy in @agaci_store," the model wrote in the caption, promoting the brand of the formfitting ensemble.
');(playerPro=window.playerPro||[]).push(i);})();
Looking at the image, many couldn't help but assume that her butt had been filled out quiet a bit, prompting them to bombard her comment section with questions about her butt. "Is it me or your booty is way bigger than before? Hard work or butt job?" one asked while another quickly jumped into conclusions, "You got you but done."
Some others, meanwhile, accused of her trying to become more like a Kardashian family member given the fact that she's dating Scott Disick now. As many people already know, the famous sisters have been accused of going under the knife for a long time. "Kardashian inspiration," one simply said. "She is turning into one of the Kardashians now," another couldn't hold back his/her sadness over this.
One user claimed that it was Scott who told her to be like a member of the Kardashians, writing, "Scott trying to fix Sophia into a Kardashian first he got her boobs next he will get her a butt job and nose job."
Ever since Sofia started dating the restaurateur, rumors have been spreading that she tried to replicate the style of his ex, Kourtney Kardashian. She dyed her platinum blonde hair to a deep chestnut brown locks shortly after they began dating and even allegedly had a breast augmentation.