Scarlett Johansson Doubles Down on 'Political Correctness' Remarks After Backlash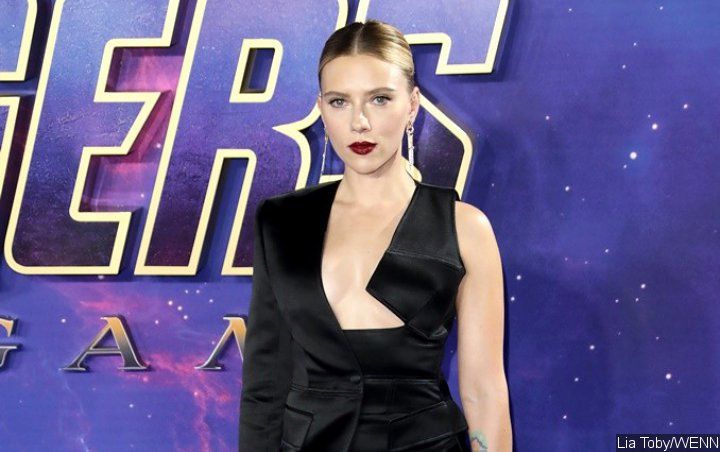 Clarifying her controversial statements in which she insisted that she should be allowed to play anything or anyone, the 'Avengers: Endgame' actress claims her earlier interview 'has been edited for click bait.'
AceShowbiz –
Scarlett Johansson has spoken up after her interview about art and political correctness sparked backlash. The 34-year-old recently talked with artist David Salle for the interview published on AS IF magazine last week in which she insisted that an actor should be allowed to play any role.
The Black Widow of the Marvel Cinematic Universe pulled out of upcoming film "Rub & Tug", in which she was cast to play trans gangster Dante Tex Gill. She received criticisms from LGBTQ community and support groups who claimed that the role should go to a real-life transgender actor.
"You know, as an actor I should be allowed to play any person, or any tree, or any animal because that is my job and the requirements of my job," Johansson was quoted as saying in the magazine interview. "I feel like it's a trend in my business and it needs to happen for various social reasons, yet there are times it does get uncomfortable when it affects the art because I feel art should be free of restrictions."
When asked, "Must you only represent yourself, your gender, your ethnicity, or can you, in fact, play beyond these categories?" she replied, "There are a lot of social lines being drawn now, and a lot of political correctness is being reflected in art."
She later came under fire for comparing transgender role to a tree. "lmao scarlett johansson was asked about giving up that trans role and then immediately jumped to comparing playing different gender identities/ethnicities to… animals and trees? ok hun," one wrote on Twitter.
Another sarcastically responded to the actress' remarks, "Yes, ScarJo, you should be able to play a tree. Because there aren't countless sentient trees desiring to act yet struggling to get cast in roles. But there ARE ton of LGBTQIA l/non binary actors who have vocalized that they would love to represent those characters."
"Scarlett Johansson is a cisgender white woman with a powerful platform and no storage of work opportunities. Trans people should play trans people. Period," someone else added. "It is incredibly disappointing that she has learned nothing and clearly does not care about the experiences of trans people."
Following the controversy, Johansson has released a statement to clarify her initial comments. "An interview that was recently published has been edited for click bait and is widely taken out of context," she said in the statement released via her rep on Sunday, July 14. "The question I was answering in my conversation with the contemporary artist, David Salle, was about the confrontation between political correctness and art."
Defending her "political correctness" remarks, she insisted, "I personally feel that, in an ideal world, any actor should be able to play anybody and Art, in all forms, should be immune to political correctness. That is the point I was making, albeit didn't come across that way."
The "Lucy" star, however, realized that there's no equal opportunity for everyone in the industry to get any roles. "I recognize that in reality, there is a wide spread discrepancy amongst my industry that favors Caucasian, cis gendered actors and that not every actor has been given the same opportunities that I have been privileged to," she added. "I continue to support, and always have, diversity in every industry and will continue to fight for projects where everyone is included."
Johansson previously was also slammed for taking the lead role in "Ghost in the Shell", an adaptation of a Japanese manga series.