Ronda Rousey Stepped Out of Comfort Zone for 'Mile 22'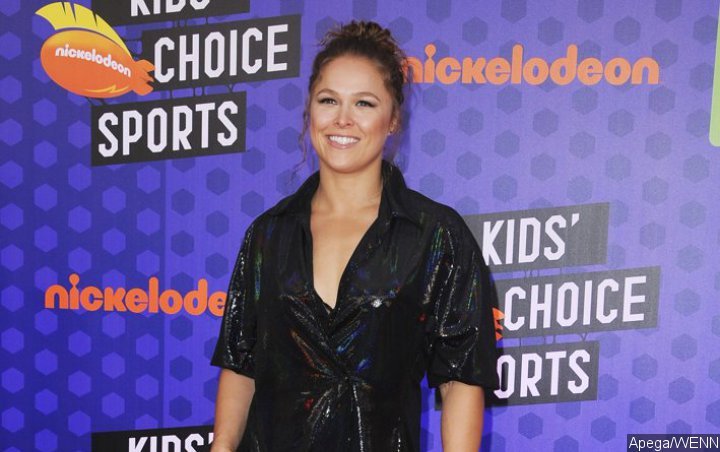 'He didn't want me to do any 'Ronda stuff',' she talks about director Peter Berg on 'Live with Kelly and Ryan'.
AceShowbiz –
Ronda Rousey had to completely abandon her signature fighting moves to play a weapons expert in new action film "Mile 22".
Filmmaker Peter Berg asked the professional wrestler and mixed martial artist to focus on tactical gun-fight training, insisting he was not interested in her hand-to-hand combat skills.
"He didn't want me to do any 'Ronda stuff'," she told "Live" with Kelly and Ryan on Wednesday, August 01. "So he had me do tactical gun-fighting only. So we had an abandoned hotel, a bunch of real guns, blanks, and a Navy Seal and an Army Ranger showing us how to clear a building and be safe with weapons.
"We didn't memorise how to do a fight scene with guns, they taught us the actual concepts of how to clear a building and then just throw us in a building."
Ronda also reveals Berg originally wanted her to be "completely unrecognisable" in the movie, so that the audience could focus on her acting skills.
"He wanted to shave my head, cover me in tattoos," she said. "He's like, 'I want people to be surprised at the end of the movie to find out it's you and I want people to see that you're really a great actor, not just a fighter. Show people that you're more than a fighter'."
The 31-year-old admits she was nervous at first, but she is glad she was able to flex another one of her skills.
"At first I was a little self conscious because I'm like, 'Oh, I love doing that stuff, I'm really great at that stuff', but I know it was a great experience for me to be outside of my comfort zone and flex my thespian muscles," she added.