Ridley Scott Pays Homage to 'The Best Guy to Have Dinner With' Albert Finney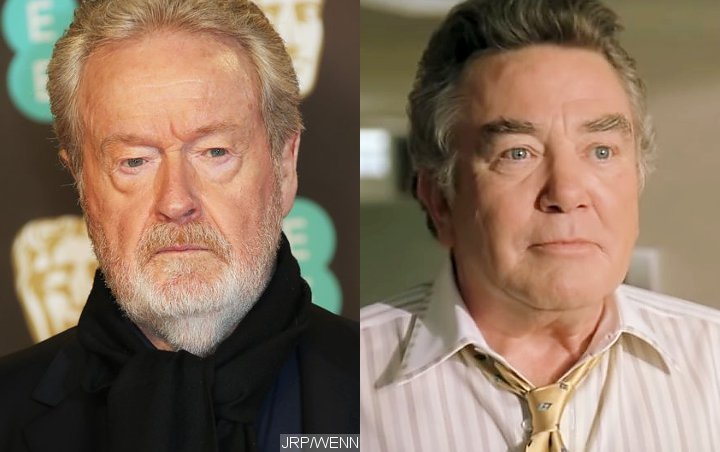 In a a short remembrance piece he wrote about the late actor, 'The Duellists' director recalls 'getting slapped a couple of times' for trying to imitate his 'charming bad boy' character.
AceShowbiz –
Moviemaker Ridley Scott has toasted the late Albert Finney, calling the movie great the best person to "have dinner with."
The legendary Brit's family revealed the 82-year-old movie star had died after a short illness on Friday, February 08, and Scott, who worked with him on three films, has released a statement to Deadline, revealing he once tried to behave like Finney after seeing him in "Saturday Night and Sunday Morning" in the early 1960s.
"As a student on a travelling scholarship in America I was in NY in the early 60s (and) one night I went to a cinema to watch a British film, I was homesick for the England and the midlands. It was 'Saturday Night and Sunday Morning'," Scott writes.
"(His character was) a formidably charming bad boy with the ladies (and) when I left the theatre I even tried to behave like him for a week – I recall getting slapped a couple of times that week."
Decades later, Ridley persuaded Finney to play Fouche in his first film, "The Duellists", recalling he worked for free.
"I sent him a crate of red wine as payment – and never heard back," the filmmaker reveals, adding, "He next played for me in the film I produced, 'The Gathering Storm', as a marvellous Winston Churchill with Vanessa Redgrave as Clemmie."
"I finally got to work with him as a director in 'A Good Year' as the favorite Uncle to Russell Crowe (sic) – we all had a great time working together, where I got to know him better and was knocked out by his talent, charm and energy."
Scott ends his tribute poetically, writing: "What life! What a loss! A marvelous artist And the best guy to have dinner with And 'Tom Jones' is one of my favorite films! Where have these golden oldies gone? To the bar possibly – CHEERS! AND THANKS ALBERT!"