Pregnant Jana Kramer Wants to Have Sex With Husband All the Time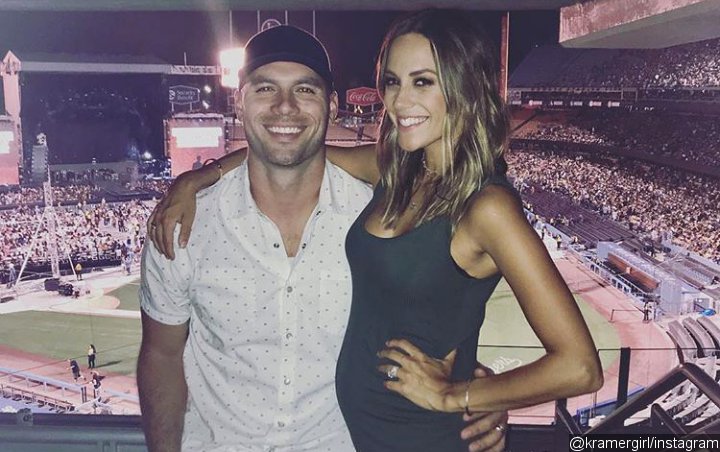 'I want to have sex all the time. My husband doesn't as much,' she reveals, speaking of her husband Mike Caussin.
AceShowbiz –
Singer/actress Jana Kramer is struggling to keep her hands off her man as her pregnancy hormones have kicked into overdrive.
The former One Tree Hill star is expecting her second child with her husband Mike Caussin, and she admits her libido has started to get out of control, despite her growing baby bump.
"I feel the most sexy right now," she told Us Weekly. "I want to have sex all the time. My husband doesn't as much."
Jana suggests she wasn't as frisky during her first pregnancy, when she was carrying their now-two-year-old daughter Jolie, as she blames the fact she's having a boy for wanting to jump on the retired American footballer whenever she can.
"I've got some testosterone going through my body," she explained, "so I'm like, 'Let's go!'"
Jana is due to give birth to their son in November, and she insists her relationship with Mike couldn't be better after reconciling last year (17), following their 2016 separation.
"Mike has been really sweet," she gushed of how he's been pampering her during her second pregnancy. "The other day he's like, 'Hey, I called the babysitter. We're going to get our nails done, we're going to get a massage and go have dinner; have some us time.' He's remembering that we still need that too."
The couple wed in 2015.