Post Malone Already Split From Girlfriend for Months?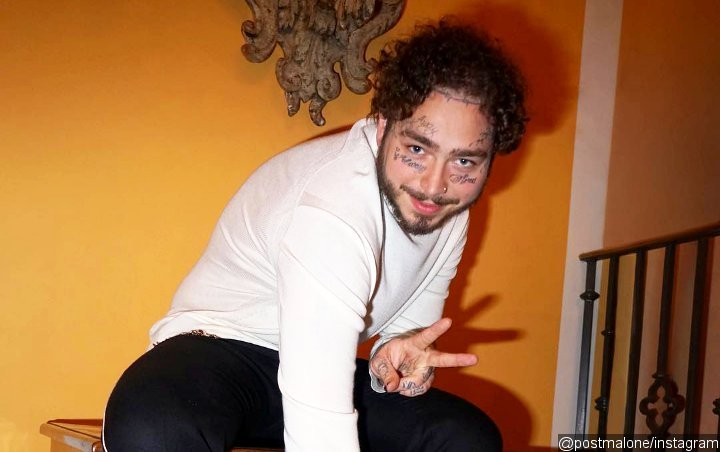 Report of the breakup between the 'Rockstar' hitmaker and his girlfriend of three years, Ashlen Diaz, comes out after he was spotted getting cozy with a mystery woman when shooting a music video.
AceShowbiz –
Rapper Post Malone has reportedly called it quits with his girlfriend of three years.
The "Rockstar" hitmaker began dating 22-year-old music promoter Ashlen Diaz in 2015 during the early days of his career, but now it appears the pair is no longer together, with sources telling Us Weekly the relationship ended "a month or two" ago.
');(playerPro=window.playerPro||[]).push(i);})();
Although neither Diaz nor Malone, real name Austin Post, have publicly commented on the status of their relationship, Ashlen is reportedly "pretty upset about their breakup," alluding to the failed romance in now-deleted posts on Instagram.
She was instrumental to his rise in the music industry as an early promoter of a then-unknown Malone at the start of his career, and is said to be upset the romance didn't work out after he found fame.
"Ashlen booked Post a show in Dallas before he was big and knew what she was getting herself into," a source says. "Post loves Ashlen and cares about her, but lives his life as though he's a rock star. He's still so young."
The 23-year-old hip-hop star previously admitted his busy work schedule had caused him and Ashlen to take a break from their romance in the past.
"It's tough having a balance, between dedicating my life to music and dedicating time for Ashlen," he told radio show "The Breakfast Club" in 2016. "It's tough because you want to get into the studio, you want to do as good music as you can, sometimes you're real busy (sic)."
News of the alleged split emerges after Malone was spotted cosying up to a mystery lady on a yacht in St. Tropez, but the cuddle session was later revealed as staged affection for a music video shoot.