P. Diddy 'Proud' of Twins Daughter Over Middle School Graduation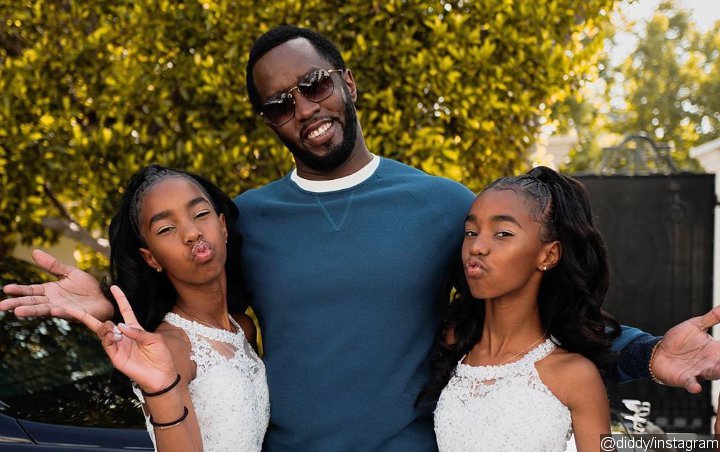 Posting on Instagram a picture of himself posing with D'Lila Star and Jessie James Combs, as well as his other children, the rap mogul writes in the caption, 'We are all so proud of you!!!!'
AceShowbiz –
Rap mogul P. Diddy finally has something to smile about following the sudden death of his ex-girlfriend Kim Porter last year – the former couple's twin girls have graduated middle school.
The music boss and entrepreneur played the proud dad on Wednesday, June 05, as his 12-year-old girls, D'Lila Star and Jessie James Combs, marked a major rite of passage.
Posting shots of himself with the twins and the rest of his kids on Instagram, he wrote: "Congratulations @the_combs_twins!!!!! We are all so proud of you!!!!".
He was joined at the big event by his sons Justin, 25, and Christian, 21, and daughter Chance, and 27-year-old Quincy, Porter's son from her romance with Al B. Sure.
"Shout out to Kim. This one's for you," Diddy wrote as a tribute to his late ex. "I mean, this two's for you… My babies are graduating!!!! Man s**t is real! I feel so good. So happy. So proud".
Jessie also paid tribute to her mum in her graduation speech, thanking her for teaching the twins how to walk like supermodels.