Nikki Bella Can't Stand Seeing John Cena With Another Woman Despite Her New Romance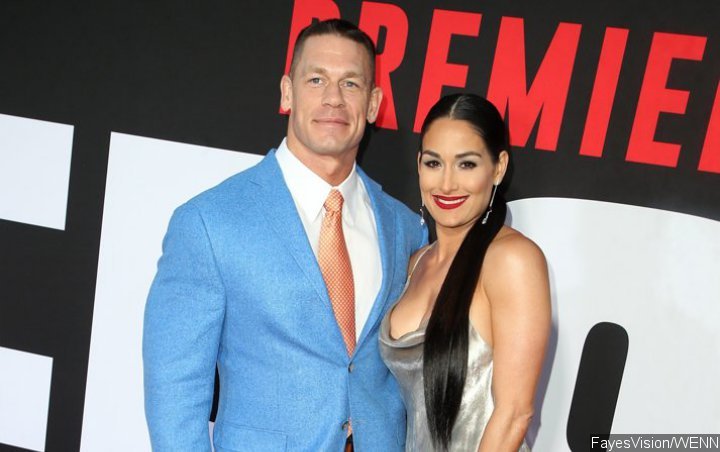 In a sneak peek for the new episode of 'Total Bellas', Nikki admits seeing her ex-fiance with someone new would 'kill her,' but she's 'ready for a new me.'
AceShowbiz –
Nikki Bella's memories with John Cena come back flooding to her in the next episode of "Total Bellas". In a sneak peek of the upcoming outing, the pro wrestler and her sister Brie Bella return to Napa, California where she and her ex-fiance were set to tie the knot prior to their split.
"This is the first time I've been back in Napa since my big breakup and I just immediately get all the memories," Nikki tells the camera in the preview. "But a part of me is like, 'OK, Nicole. Now you have to make new memories.' "
Speaking to her sister, Nikki reveals, "I definitely made Napa a lot about the ex, but I think because I have such a love for wine that it makes it feel okay." The 35-year-old opens up about how emotional her visit to Northern California is as saying, "I think that's why I was crying so much yesterday. I feel like it was the first time I just fully was starting my true grieving and healing process."
While Nikki is ready to move on, she admits that seeing John with someone new would still hurt her. "No matter what, the next time I see him with someone it's going to kill me," she says. "I still have a long way to go. But honestly, I'm ready for a new me. I need it. You know what I feel like I need to do? I need to start living as if I don't care whether it's my ex or anyone else watching me and afraid to hurt their feelings." She adds, "I just want to move forward."
Nikki's confession comes after she made official her relationship with her former "Dancing with the Stars" partner Artem Chigvintsev. After weeks of fueling the romance rumors, the pair were pictured locking lips during a lunch date at Joan's on Third in L.A. on Sunday, March 10.
The new episode of "Total Bellas" airs Sunday, March 24, at 9 P.M. ET on E!.