Live-Action 'Swamp Thing' Series Finds Its Titular Character in Andy Bean and Derek Mears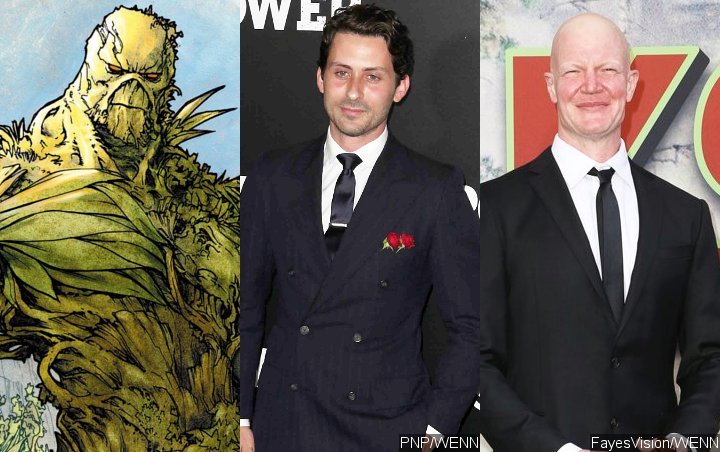 The 'It: Chapter 2' actor and 'Sleepy Hollow' vet will join previously-announced cast members that include Crystal Reed among others.
AceShowbiz –
DC Universe's "Swamp Thing" has cast actors to play Alec Holland and his monstrous alter ego. "It: Chapter 2" actor Andy Bean and "Marvel's Agents of S.H.I.E.L.D." vet Derek Mears have been tapped to play the titular character on the upcoming series.
"Power" actor Bean is set to portray Holland, a biologist who transforms into the Swamp Thing after he discovers a strange illness may be connected to his work with the swamp. Meanwhile, Mears will take on the role of the character in his monstrous form which emerges after Holland's accident. The two stars will share the lead duties.
');(playerPro=window.playerPro||[]).push(i);})();
Holland is described as a "passionate biologist Alec Holland is caught in the crosshairs of a small town nightmare when he discovers a bizarre local illness may be connected to his work in the swamp. Holland's discovery leads him into conflict with dark forces, from which he emerges as the elemental hero known as Swamp Thing."
Meanwhile, his alter ego Swamp Thing is described, "Emerging from the swamp with a monstrous physique and strange new powers over plant life, the man who was once Alec Holland struggles to hold onto his humanity. When dark forces converge on the town of Marais, Swamp Thing must embrace what he has become in order to defend the town as well as the natural world at large."
With the new casting, fans assume that the forthcoming season will be filled with flashbacks to Holland's life before suffering the transformation. Another fan theory suggests that the character probably will have the ability to revert to his human form.
Bean and Mears will join previously-announced cast members that include Virgina Madsen, Jennifer Beals, Will Patton and Crystal Reed. Patton is set to portray Avery Sunderland, while Reed will play Abby Arcane.
Based on a DC Entertainment comic character created by Len Wein and Bernie Wrightson, "Swamp Thing" is produced by Atomic Monster in association with Warner Bros. Television. Showrunner Mark Verheiden ("Battlestar Galactica", "Daredevil") writes the first episode alongside "It" screenwriter Gary Dauberman. Vaerheiden, Dauberman, Michael Clear and "Aquaman" director serve as executive producers alongside Len Wiseman, who is also set to serve behind the lens.
"Swamp Thing" is slated to premiere sometime in 2019 on DC Universe.