Jodie Whittaker Didn't Watch 'Doctor Who' Before Time Lord Casting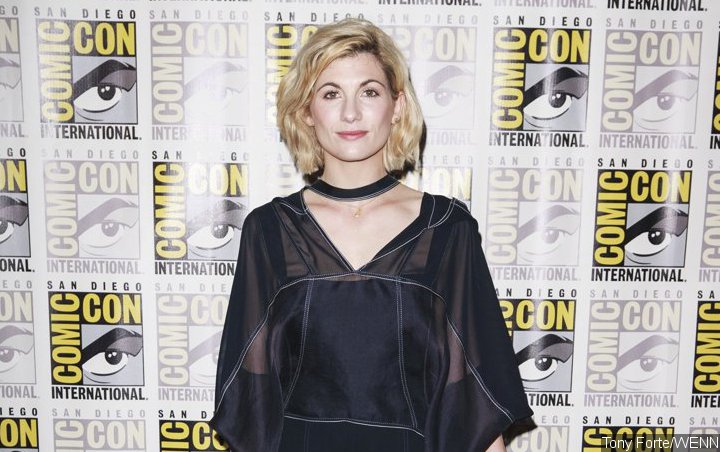 The 36-year-old actress makes TV history as the show's first female Doctor.
AceShowbiz –
Jodie Whittaker hadn't watched "Doctor Who" prior to winning her role as the first female Time Lord.
The 36-year-old actress made TV history last year when it was revealed she would be replacing Peter Capaldi and becoming the show's inaugural female Doctor.
Yet Jodie has admitted she's under no pressure to emulate the past actors who have played the character, as she didn't watch the show growing up.
"Doctor Who wasn't something that was on TV in my house when I was growing up, so I thought I'd have to cane it before the first audition and watch every single episode," she confessed to Marie Claire as the publication's October cover star.
"Thankfully, Chris (Chibnall, the producer) said, 'I don't want you to. I want you to come in with fresh eyes and bring what you would do in this environment.'"
Jodie, who is best known for her roles in Broadchurch and Attack the Block, added that her previous acting roles might not have paved the way for a traditional route into playing the Time Lord.
Jodie Whittaker: 'Someone asked "are you playing Doctor Who as a girl or a boy?" I said, "I'm just playing it"' https://t.co/83UYZwmyEDpic.twitter.com/KifEsa76J7

— Marie Claire (@marieclaireuk) September 5, 2018
However, she's keen to show fans a different side to her in the role.
"(My previous roles) may be what (Doctor Who) fans were nervous of – they've only seen me be serious or heavy in energy and that isn't necessarily the mercurial doctor," she explained. "When you play troubled people, it pushes you beyond your emotional boundaries and there's an exhaustion because you've sat in this heaviness. But with this role, I'm continually running about and jumping and playing, so I bound off into the weekend like a maniac."
Jodie will make her debut as the Time Lord on October 7.