Jennifer Garner Likens Bradley Cooper to 'Stray Dog' in Hilarious Tribute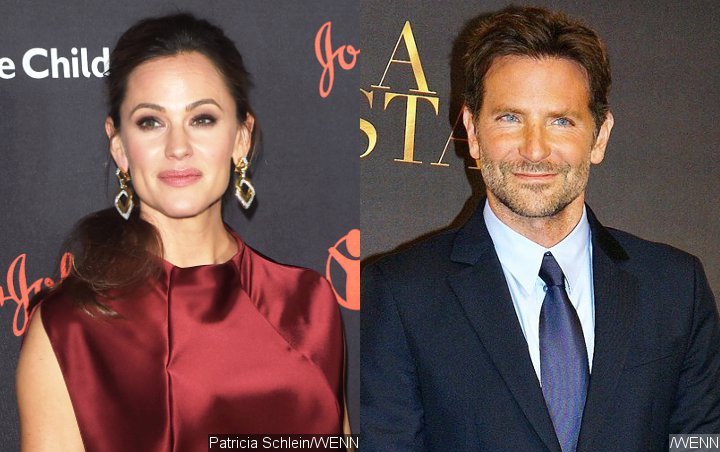 Honoring her former 'Alias' co-star at the American Cinematheque Awards, the 'Camping Trip' actress jokingly says of the early days of their friendship, 'I took him home and made him dinner.'
AceShowbiz –
Jennifer Garner isn't holding back when it comes to Bradley Cooper. Being one of the actors to talk about the 43-year-old at the 32nd Annual Cinematheque Awards, the former "Alias" star was quick to poke fun at him by comparing his messy appearance to a stray dog.
In her speech, the ex-wife of Ben Affleck told the crowd the Thanksgiving story when the "American Sniper" star showed up at her house "looking bedraggled – kinda of like a stray dog" after wrapping up "The Hangover". She also mused on their early days of friendship when she joked, "I took him home and made him dinner," before lovingly adding, "I'm still making him dinner."
All jokes aside, the 46-year-old turned to brag about her former co-star, "There is something about people who are the same in success and failure that makes us love them." She went on to rave, "Bradley, what's happening to you now is a pure joy to those who know you, especially to those of us who've known you from the start. It turns out you weren't just handsome all along. You were also a wonder, and you are welcome at my table anytime."
Jennifer wasn't the only female star taking the stage at at The Beverly Hilton Hotel to help celebrate Bradley's contribution to the motion pictures. Lady GaGa was also on hand on Thursday, November 29, night. Having starred opposite the actor/director in "A Star Is Born", the 32-year-old singer took a more serious route with her speech.
Praising Bradley for challenging her to "deep dive into a place" where she "had to be Stefani again," GaGa fought back tears as she thanked the Academy Award-nominated actor. "I'm so grateful to you, not just for making me a better actress," she said. "But I'm so grateful that, not have I only been able to call you as a professional, but I've been able to call on you as a friend. To cry and be myself, and have you never, ever judge me and still respect me as a professional. Thank you for that."
Also singing praises to Bradley at the gala were the likes of Sam Elliott, Vince Vaughn, Ed Helms and Zach Galifianakis. At the end, Sean Penn presented the "Limitless" actor with his award. To which, he said, "Tonight you have given me so more much inspiration to keep going and telling stories. More important than that, it reminds me to do anything I can to help a young dreamer fulfill that dream and be a part of this community."