Jamie Foxx Committed to 'Spawn' Years Before Reboot Got a Go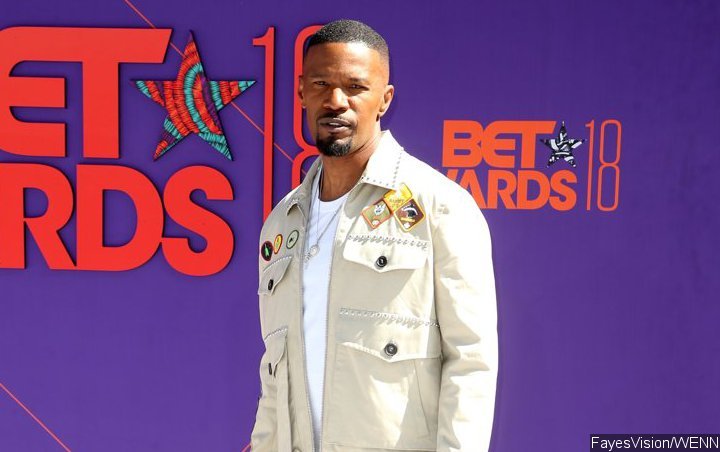 Filmmaker Todd McFarlane talks in a recent interview about the 'Django Unchained' actor's effort to meet him in his office in Phoenix, Arizona to express interest in taking the titular role.
AceShowbiz –
Jamie Foxx was given first refusal to star in the movie adaptation of "Spawn" after impressing filmmaker Todd McFarlane with his enthusiasm about the project years earlier.
The "Django Unchained" star officially signed on as the titular character in May, but the role was a long time coming for Foxx, as he had been really keen to tackle the reboot when they first discussed the possibility of adapting McFarlane's 1990s comic book for the big screen very early on in the process.
');(playerPro=window.playerPro||[]).push(i);})();
"I was fortunate enough, I went to my first ask, which was Jamie Foxx," McFarlane told ComicBook.com.
"I had talked to him at my office… years before, to express his interest in Spawn. So when he left, I thought, 'That was a kind man,' he was very charismatic, very sweet person."
Foxx also showed how committed he was to the project by travelling from Los Angeles to the filmmaker's office in Phoenix, Arizona, instead of demanding the director come to him.
"Usually, you have to go to the stars," McFarlane explained. "He flew to my office, he went from L.A. to Phoenix, and I went, 'Wow.' Anybody who makes that effort, I owe them the courtesy of, when I'm ready to actually take this project into Hollywood and start casting it, I owe him the courtesy of going back to him to say, 'Hey, good sir, are you still interested?'."
And Jamie didn't hesitate: "(He) jumped in with two feet," McFarlane smiled.
"Spawn" centres on a murdered former Central Intelligence Agency (CIA) black ops team member, who is double crossed in hell after he agrees to become a Hellspawn warrior so he can be reunited with his wife. He then sets out to battle evil after learning his wife has married his best friend.
McFarlane will be making his directorial debut with the new film, which is expected to begin production later this year.
"Spawn" was previously turned into a movie in 1997, when actor Michael Jai White played the lead character.