Is 'Scream Queens' Revival Coming?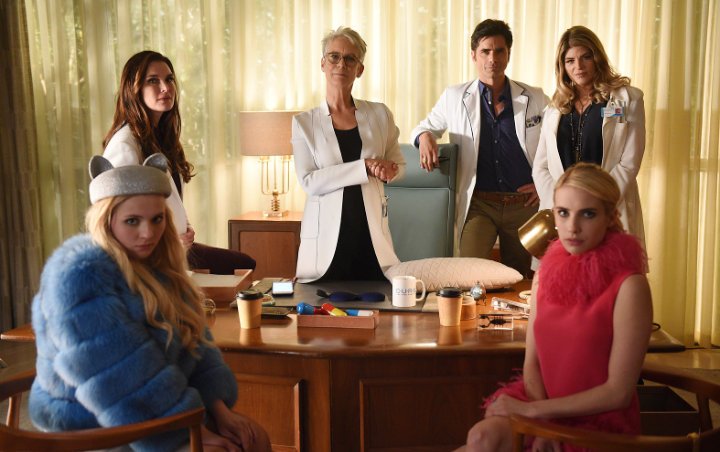 Series creator Ryan Murphy takes to Instagram to tease a possible revival of the FOX horror comedy series starring Emma Roberts.
AceShowbiz –
In the era of many revivals, "Scream Queens" is among the revivals that fans are desperately wanting to happen. It seems like series creator Ryan Murphy is aware of that as he addresses the issue on his recent Instagram post.
On Sunday, February 3, Murphy shared a photo of Emma Roberts' Chanel Oberlin, a character of the hit series. Alongside the pic, he wrote, "So many people recently have been asking me about rebooting or continuing SCREAM QUEENS (RIP, taken too soon)."
Murphy, whose credits include "Glee" and "American Horror Story", continued teasing, "Emma, Billie [Lourd], Lea [Michele] and I have mused on it, but question: should it be a six episode limited? A catch up movie? Who should I bring back? Would love your thoughts. So many questions…."
Fans were extremely excited with the possible revival of their favorite series. "I NEED MORE THAN 6 EPISODES AND MORE THAN 3 SEASONS. SPRINKLE THE GOOD SHIT YOU SPRINKLE ON AHS SEASONS," one eager fan wrote in the comment section. "Season 3 full 12 episodes. What happened to Chanel after she got into her car? Bring back all the originals that aren't dead, or are they? I freaking lived this show, would love to see it finish without an eternal cliffhanger. to all the cast and crew, you guys were all amazing!!!" another fan mused.
Also starring Billie Lourd, Lea Michele, Jamie Lee Curtis, Abigail Breslin, Ariana Grande, Keke Palmer and Nick Jonas among others, "Scream Queens" ran for two seasons from 2015 to 2016 on FOX. The show was canceled on May 15, 2017.
At the time of the cancellation in 2017, then-Fox chairman Gary Newman said at TCA that year, "It is an anthology series, and Ryan felt that he told the story over the two seasons, he felt the story was complete." He went on saying, "There is no plan to go back and tell more stories."
Set at the fictional Wallace University, "Scream Queens" followed the sororities, Kappa Kappa Tau, which became plagued by a serial killer. The killer used the university's Red Devil mascot as a disguise in an attempt to kill people.