'Intense' Protocol Had Beyonce Feeling Nervous Before Meeting Prince Harry and Meghan Markle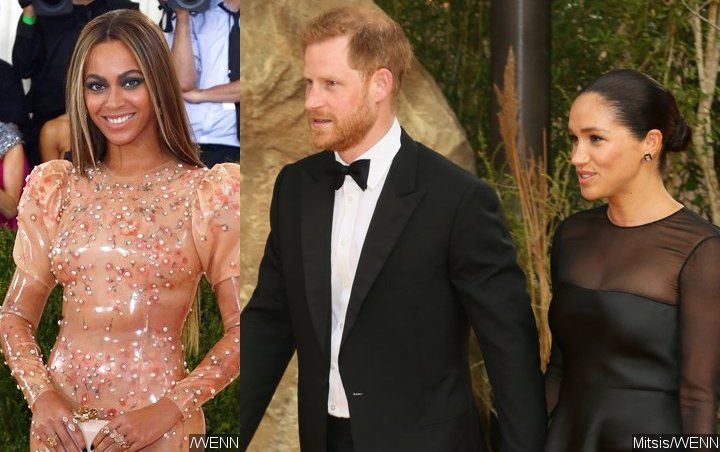 Billy Eichner reveals the entire 'The Lion King' cast was emailed a protocol of how they're supposed to greet the Duke and Duchess of Sussex before the movie premiere in London.
AceShowbiz –
Beyonce Knowles was a little starstruck before meeting royals the Duchess of Sussex and Prince Harry at the London premiere of "The Lion King (2019)".
The former Destiny's Child star, known as Queen Bey, looked cool on the outside on the gold carpet at the big event, but she was feeling more than a little anxious as she prepared to meet the real royals on Sunday (14Jul19), according to castmate Billy Eichner.
The funnyman, who voices Timon in the remake of the 1994 Disney movie, claims the "intense" protocol sent to all premiere guests scheduled to meet the Duke and Duchess had the entire cast feeling nervous.
During an appearance on "Jimmy Kimmel Live!" on Thursday, Billy explained, "We were all kind of nervous, even Beyonce. What makes you nervous is that the days leading up to it, they email you a protocol of how you're supposed to greet Prince Harry and Meghan."
He continued, "You're supposed to say, 'Your Royal Highness, ' (and) you can't speak until your hands are in a handshake with his."
The U.S. comedian also explained that his friend was told to stand behind him and only speak if he was addressed directly by the royals.
"I'm not kidding!" he added. "I was like, 'Does that same rule apply to Jay-Z?' I don't know. I have a feeling it doesn't!"
According to reports, Beyonce broke several royal rules – not only did she arrive to the premiere after the Duchess, a former actress, and Harry had walked the red carpet, but she also addressed Meghan first and nervously called her "my princess."