Hugh Jackman's Friendship With Ivanka Trump Costs Him His Fans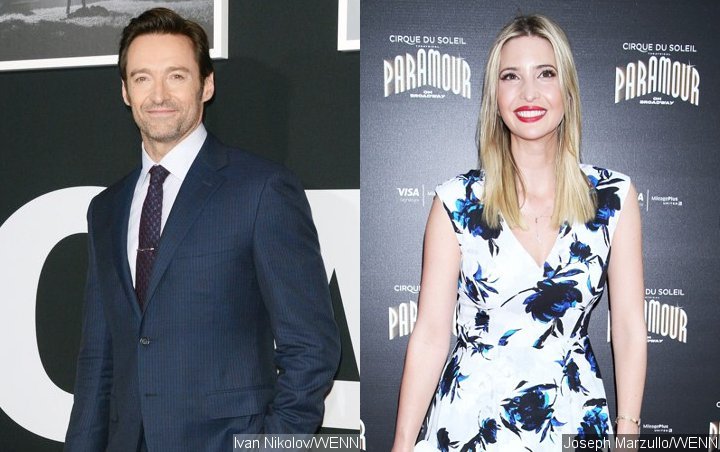 Many Twitter users declare that they're no longer fans of the 'Wolverine' actor after he explains how he has remained friends with the daughter of Donald Trump for 15 years.
AceShowbiz –
If Hugh Jackman's popularity is going down from this day forward, Ivanka Trump could be partly blamed for it. The Austalian actor has shocked many of his fans after he talked about his 15-year friendship with the daughter of U.S. President Donald Trump.
The First Daughter and her husband Jared Kusher attended "The Greatest Showman" actor's 50th birthday bash last October and he was asked about his relationship with Ivanka at the premiere of his new movie "The Front Runner" on Tuesday, October 30. "I've known those guys for 15 years, and we don't talk politics at birthday parties," he told Variety, making sure that his friendship with Ivanka doesn't reflect his political beliefs.
');(playerPro=window.playerPro||[]).push(i);})();
While Hugh cannot vote at the U.S. election because he is still an Australia citizen, the Academy Award-nominated actor has taken side in the U.S. politics. He showed his support for Hillary Clinton in 2016 by taking part in a Broadway fundraiser for the Democratic Party's nominee.
Still, many find Hugh and his wife Deborra-lee Furness's friendship with Ivanka and her husband unsettling. Some of them declared they're no longer fans of the former Wolverine depicter. "Shame on you ! No longer a fan !" one wrote.
Another similarly tweeted, "Hugh Jackman is really friends with Ivanka Trump,,,,, I retract any previous tweets where I thirsted over him." Another comment read, "Truly disappointed Hugh Jackman is friends with Ivanka and Jared Kushner who have used their government positions to benefit their businesses and enable Trump and his cruel and awful policies. Disgraceful."
Another expressed his reaction with a meme of a disgusted woman.
When you learn Hugh Jackman is mates with the Trumps… pic.twitter.com/vZeDiU0Bv6

— ?????? ?????? (@mrandrewdknight) November 1, 2018
"FFS. I have been going along for years thanking my lucky stars that Jackman seemed to be 'one of the good guys.' Damn it. Now I guess I'll have to lump him in with Jimmy Fallon, whom I didn't start hating, but whom I never forgave after the whole ruffling-Trump's-hair thing," another added.
Some people, however, think there's nothing wrong with the actor and the First Daughter's friendship. "Hey……calm down, people, Hugh and Ivanka Trump have been friends for ages. If he shuns a friend because their FATHER is a stupid president, is it your ideal hero Hugh Jackman? I'm pulling for Hugh. He didn't do anything wrong," one defended Hugh.
Hugh himself has not responded to people's comments about his friendship with Ivanka.