Fans Love Kim Zolciak's Makeup-Free Look: 'You Look Prettier'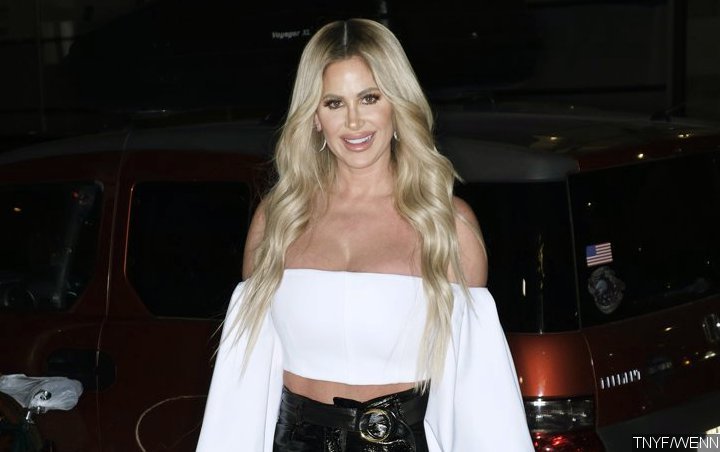 This arrives after the 'Don't Be Tardy…' star stuns her online devotees with a photo of her sporting brunette locks instead of her usual platinum blonde hair.
AceShowbiz –
Kim Zolciak has been showing off her other side on Instagram, and people are living for it. The former "The Real Housewives of Atlanta" star has taken to her Instagram account to share a selfie. However, instead of going with a heavy makeup, the TV star is showing off her natural beauty as she goes makeup-free for the camera.
In the March 13 post, the blonde beauty ditched her new brunette wig as she posed inside her car with her kids in the back. The 40-year-old was seen without her thick lipstick and liner on, but still managed to look gorgeous. Her skin looked so dewy and flawless and her online devotee didn't take long to praise her for that.
"Gosh! You look prettier without all that make up Kim! Your really Pretty!" one user wrote in the comment section. Another fan couldn't get enough of her natural look, saying, "Finally makeup free! Your so beautiful like this…. let's see this side of you more often."
One other raved, "You look awesome with no makeup. Wish my skin was so flawless." Another person also noted that without makeup, she looked "so young!!"
Just recently, the "Don't Be Tardy…" star was also showered with praises when she posted a photo of her sporting brunette locks. "Fun facts: I had dark hair almost black until I was about 15, that's when I started coloring it!" she captioned a photo with daughter Brielle Biermann. "My mom is a hairdresser so I was always palying around with color. I went blonder and blonder and have never looked back! I don't miss the dark hair although I would take it over all my gray now any day."
Even though the brunette hair turned to be a mere wig, it didn't stop fans from reacting to the dramatic transformation. Many said that the darker color made the "Don't Be Tardy…" star look more youthful as one noted, "Kim you look soooo young in the dark wig!!! You should wear it more often just change up your look and keep em guessing!!! It's fantastic!" On the other hand, there were people who thought she looked like Kyle Richards from "The Real Housewives of Beverly Hills".