Ex-Wife of Cyntoia Brown's New Husband Warns Her Following Her Marriage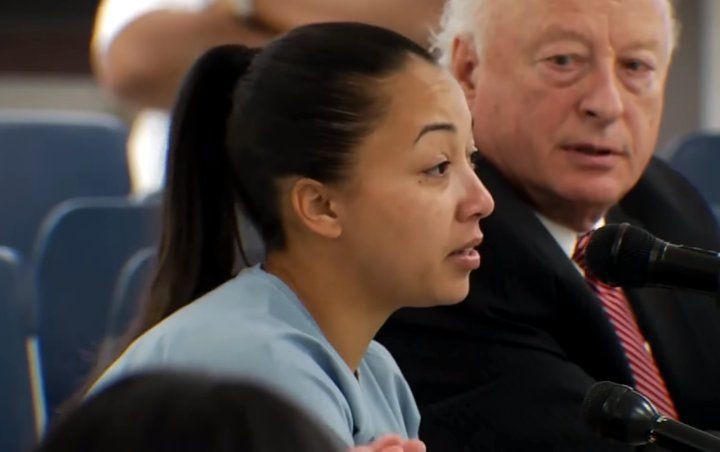 Pam Long, a member of 90s group named Total who was married to rapper J. Long for 5 years, gave Brown a warning in addition to claiming that Long isn't as good as he may seem.
AceShowbiz –
Freed inmate Cyntoia Brown seems to be planning to start a new life after her release. On Monday, August 12, a representation for Brown revealed that she had married Christian rapper J. Long before her release last week.
Long even took to his Instagram account on Saturday to share a photo of the newlyweds, seemingly taken during their nuptials. Brown, who spent 15 years behind the bars for murdering a John when she was a teenage sex trafficking victim, was stunning in a white dress while flaunting her wedding band.
Meanwhile, her groom was looking dapper in a soft blue blazer with a white top underneath. The new couple also rocked matching silver cross necklaces.

However, Brown didn't have everything easy. According to a new report, Long's ex-wife wasn't happy for their marriage. Pam Long, who is a member of 90s R&B group Total, gave Brown a warning in addition to claiming that Long wasn't as good as he might seem.
"This man is diabolical and he is such a manipulator," Pam said of Long, whom she married for five years. "The way this man pursued this woman is the way he did me."
Additionally, she said that Long approached Brown only for her newfound fame and her money. "May the Lord God protect her and her money. It's about who she is in the public eye and what she has. By her having this face in the media it helps him to have a chance to be around what he deems as the elites," Pam added.
Now that Brown has been released, it is reported that she's been working on her memoir. Titled "Free Cyntoia: My Search for Redemption in the American Prison System", the book is scheduled to hit the shelves in October.