Did Taraji P. Henson Just Announce Her and Fiance Kelvin Hayden's Wedding Date?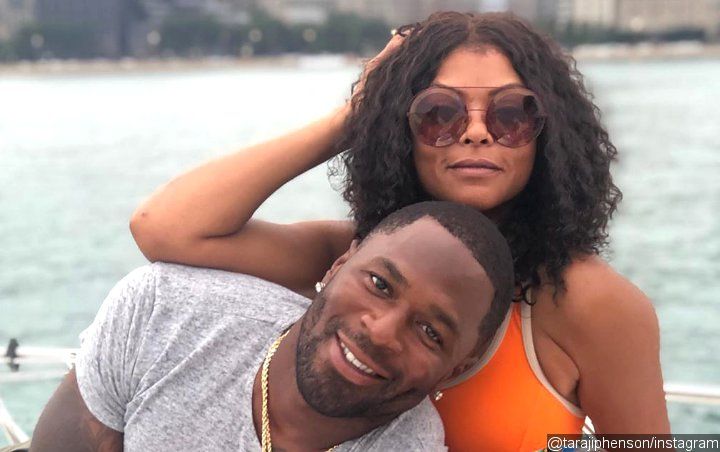 The 'Empire' actress appears to announce the date of their nuptials through an Instagram post that features a series of photos of the engaged couple cuddling up.
AceShowbiz –
It looks like Taraji P. Henson won't be walking down the aisle this year. The awards-winning actress appeared to announce her and fiance Kelvin Hayden's wedding date when she shared on Instagram a series of photos of them cuddling while enjoying their weekend together.
Taraji and Kelvin were striking up several poses aboard a boat, with a couple of photos showing the "Empire" star hugging his fiance from behind. Both of them opted for casual looks for their weekend date. Taraji wore an orange tank top complete with colorful patterned pants, while Kelvin rocked a gray T-shirt and an olive pants.
She wrote in the caption of the post, "Us on any given Sunday (in the summer in Chicago.) My baby for life #4/4/20."
This prompted her followers to speculate that the engaged couple would be tying the knot on April 4, 2020. Some people were even already convinced, with one saying, "That's a great day to get married! I have celebrated that day for the last 45 years Congratulations!!" Another echoed, "4/20 is an epic, epic wedding date. That's the edible cake type beat." Someone else, meanwhile, offered to be their officiant, writing, "I got scriptures and poems and all that good stuff."
Taraji and Kelvin got engaged in May 2018. Announcing the news through an Instagram post featuring a photo of the couple holding hands on top of a dinner table, she wrote, "I said yes y'all!! He started with the Cartier love bracelet BUT that was my #Mothersday gift and then he dropped to his knee and I almost passed out!!!!!"
In a previous interview, Taraji revealed that she was originally aiming for a summer 2019 wedding, but decided to push the date back so that she and the former sportsman could do things on their own terms. She assured at the time, "When we have a date, we will let everyone know. I'll let the world know!"