China Anne McClain: Cameron Boyce's Sudden Death Leaves Me Numb and Empty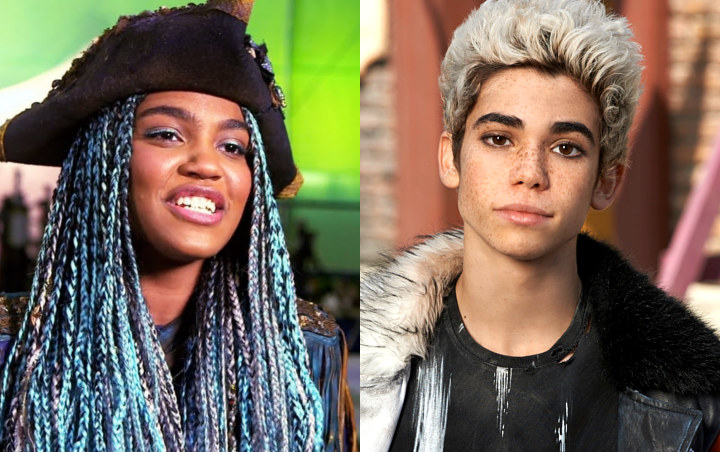 In an emotional tribute to her late 'Descendants' co-star, the 'Black Lightning' actress sends her condolences to his family before explaining why she is glad to have kept his hat with her.
AceShowbiz –
Tragic actor Cameron Boyce's "Descendants" castmate China Anne McClain has added her tribute to the young star following his sudden death on Saturday (July 06).
The 20-year-old passed away after reportedly suffering a seizure in his sleep, and co-stars and fans took to social media on Sunday to pay their respects.
Now McClain has added her name to the list after revealing the was so stunned and saddened by the news, she had to take a break from social media.
"Seeing the headlines was just too hard," she says in an emotional video. "I don't really believe that this is actually happening and my mind is just shut down at this point and I'm feeling numb and empty, while going through the emotions."
China added a note to her late castmate's family, writing: "To Mr. Vic, Mrs. Libby and Maya… I'm so sorry. You guys lost something that the rest of us didn't lose. You guys lost a son, a brother, and I lost, my best friend… my closest friend, my longest friend. I will never again have a friend like Cameron."
The actress wears Boyce's hat in the clip, revealing: "He left it in my room when we were filming 'Descendants 2'… We had gone to his room before going out to eat and we raided his closet. I had on his jacket and his sunglasses and his shoes… our other friend took this hat and when we were going to film 'Descendants 3', I packed it and was going to give it back to him. He didn't believe that I remembered that. I had planned to give it back to him, but it didn't happen.
"And I'm so happy I didn't. It feels like God left it for me, and He knew it was going to mean so much more than just being Cam's hat."