Cheating on Joe? Teresa Giudice Getting Flirty With Younger Man on New Year's Eve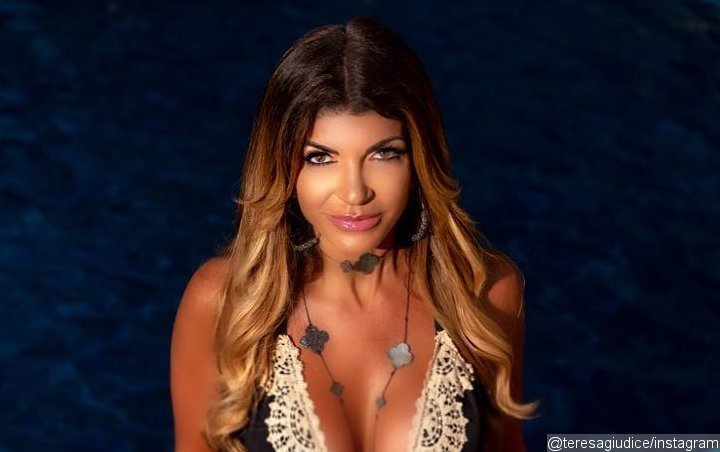 The 'Real Housewives of New Jersey' star reportedly got cozy with the mystery man at Miami hotspot Big Pink while her husband Joe is still in prison.
AceShowbiz –
With Joe Giudice's possible deportation looming, Teresa Giudice may have planned her life without him. The reality TV star, who served her prison sentence for fraud earlier than her husband and was released in December 2015, seems to be moving on with a new guy.
The 46-year-old reportedly was spotted getting cozy with a much-younger guy at Miami hotspot Big Pink on New Year's Eve. A source tells Us Weekly that Teresa was "aggressively flirting with and perusing a man in his early 20s."
The source goes on dishing, "Teresa had her hands on his leg. At points, the two had their hands intertwined, and then the man was rubbing her leg in a romantic way." The mother of four reportedly "didn't seem like she cared if others were looking."
Her lawyer James Leonard Jr., however, claims that the December 31 night out was purely platonic. "Teresa was out celebrating New Year's Eve with a large group of men and women while she was in Miami," he insists. "They are all friends and have all known each other for a significant period of time. It's a night out with friends, nothing more than that."
Joe is currently serving his 41-month prison sentence for conspiracy to commit wire and bankruptcy fraud. He faces a deportation when he completes his prison stint in March. In October, Immigration Judge John Ellington ordered Joe to leave the U.S. and return to Italy upon completion of his jail term. He has appealed the deportation order.
Teresa said at the time, "We're going to be a family, and we're going to fight this and get through this." She added during an appearance on "Good Morning America" in November, "I never thought I would be in this position. We've been through a lot. I've gone through ups and downs, like being angry – but listen, I have to stay strong."