Bradley Whitford Marries Amy Landecker in Surprise Courthouse Wedding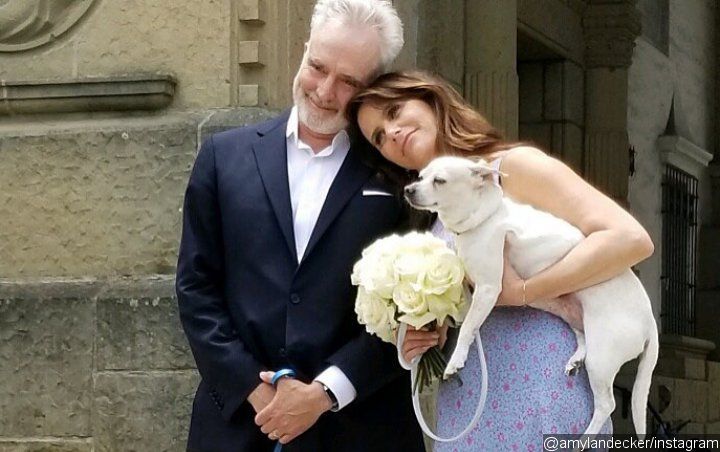 Sharing the happy news with her Instagram followers, the 'Transparent' actress posts a photo of her and her 'Handmaid's Tale' actor husband with an eloped hashtag in the caption.
AceShowbiz –
Actors Bradley Whitford and Amy Landecker eloped to marry in a surprise courthouse wedding on Wednesday, July 17.
The 49-year-old shared news of their nuptials by posting a photo of her and the 59-year-old "The West Wing" star on her Instagram page.
Landecker uploaded a photo of the couple, outside what looks like a courthouse, with Whitford dressed in a navy suit, and herself in a pretty blue floral summer dress carrying a bouquet of white roses, alongside their two dogs.
"Of Bradley. #eloped", she caption the solo snap, a reference to her beau's role in Hulu series "The Handmaid's Tale", in which the handmaids are forced to take the names of their 'Commanders', the men they are in service too.
The pair, who were co-stars on Amazon show "Transparent", have been dating since 2015, and became engaged in March last year.
It's the second marriage for father of three Whitford, who was divorced from his first wife of 16 years, actress Jane Kaczmarek, in 2010.
Landecker was previously married to Jackson Lynch and they have one child.