Billy Joel Lights Up Madison Square Garden With 70th Birthday Concert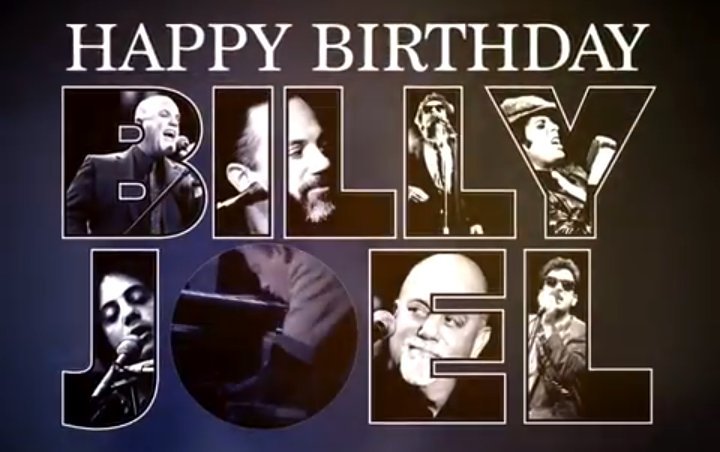 Celebrating the milestone, the 'Uptown Girl' hitmaker is joined on stage by Peter Frampton as well as his two daughters, Della Rose and Alexa Ray, while other stars send their wishes via video messages.
AceShowbiz –
Billy Joel rang in his 70s with a little help from his famous friends at Madison Square Garden in New York on Thursday night, May 09.
Peter Frampton and his daughters Della Rose Joel and Alexa Ray Joel joined him onstage, while pals Paul McCartney, Don Henley, Garth Brooks, Brian Johnson, and Pink offered up birthday greetings via video messages shown during the show.
Frampton told fans he first met Joel 42 years ago when he offered him a ride in his limousine through New York and quizzed the guitar great on how he made his distinctive sound.
"He said to me, 'What's the thing you do with the tube?'" Frampton recalled. "I said, 'That's a talk box?' He said, 'Can I put a piano through it?' I said, 'You can put anything through it!'"
The rocker then presented the birthday boy with his own talk box.
Alexa duetted with her dad on "New York State of Mind" and little Della Rose came out to sing Happy Birthday with her big sister.
On the big screen behind the headliner, the stars trotted out tributes, with McCartney saying, "Hey Billy! You're actually just a very young person. Have a great evening."
"I know the crowd is going to show you a great time and sing Happy Birthday to you. And we love you."
Frampton then helped Billy wrap up the evening, joining him onstage again for "It's Still Rock and Roll to Me" and "You May Be Right".