'Big Little Lies' Stars Talks About Whether It Will Return for Season 3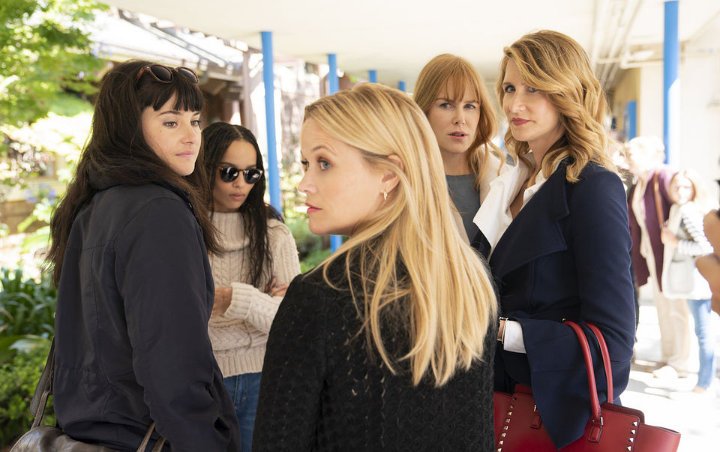 During the show's panel at TCA, returning actress Meryl Streep explains why she decides to reprise her role as Mary Louise Wright for the sophomore season.
AceShowbiz –
Returning stars of "Big Little Lies" gathered in Los Angeles on Friday, February 8 to attend the show's panel at Television Critics Association winter press tour. Reese Witherspoon, Nicole Kidman, Zoe Kravitz, Laura Dern, Shailene Woodley were joined by Meryl Streep for the panel discussion which took place at Langham Hotel in Pasadena, Calif.
During the session, Meryl revealed the reason she joined the hit HBO series for its sophomore season. "I loved the show, I was addicted to it," the Oscar-winning actress admitted. "I thought it was an amazing exercise in what we know and what we don't know about people, about family, about friends, how it flirted with the mystery of things, what was unsaid, unshown, unknown, was sort of the pull, the gravitational pull of the piece, and it was so exciting, so when I got the chance to join the crew, I thought yeah."
#BigLittleLies is getting even bigger in season 2. https://t.co/6L4l9vMpNCpic.twitter.com/ddMmr75vgg

— E! News (@enews) February 9, 2019
"I wanted to do it, to be in that world," she continued. "The world that was created was amazing."
Meryl plays Mary Louise Wright, the mother of Alexander Skarsgard's abusive character Perry Wright. The first season saw Perry abusing his wife Celeste (Kidman) and raping Jane (Woodley) before he ended up dead. During the panel, the show shared a clip to critics which featured Mary demanding the truth of her son's death. "I don't think I would get the truth, would I?" she said.
EP Davie E. Kelley, who also returns to write all the episodes in the new season, revealed that season 2 would pick up where the first season ended. The characters would be contending with the fallout of their big lie, and coverup of how Perry died. He went on teasing that season 2 would live up to the quality of the first season.
The cast and crew also addressed whether there would be season 3 for the show or not. "There is no such plan now. We like our closure at the end of season two, so that will probably be it," David explained.
Nicole added, "There's no plan. This was a long shoot for us and an enormous amount of work. I will say not to compare it to the first one because artistically it's a wonderful thing and it is its own entity. It was made with an enormous amount of love."