Bette Midler 'Very, Very, Very, Very Tired' After 'Hello, Dolly!' Run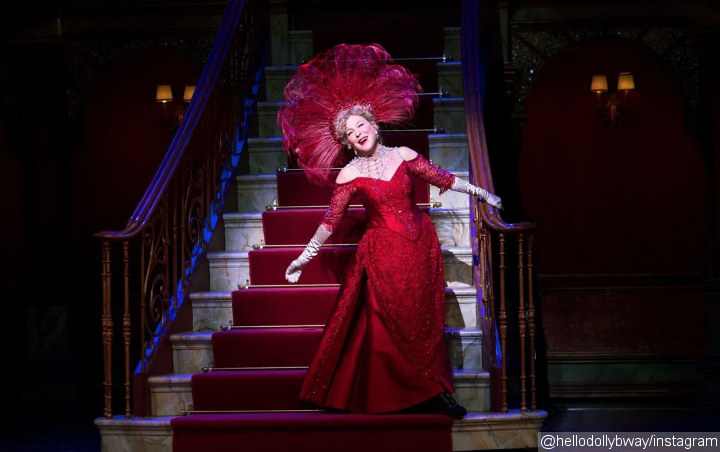 The 72-year-old adds that she 'literally crawled off the stage the last performance' of the Broadway musical that ran for a year.
AceShowbiz –
Bette Midler was so exhausted by her initial run in Broadway musical "Hello, Dolly!", she needed several months to recover from the trying production.

The "Beaches" star won a Tony Award for her leading role in the 2017 show revival, but performing day in, day out proved to be tougher than the 72-year-old entertainer had expected, and she was really struggling by the end of her run in January.

"I had a year's run, did 242 performances," she recalled on breakfast show "Good Morning America".

"I was very, very, very, very tired. I literally crawled off the stage the last performance, but I had a few months to recover."

Bette has since returned to the Hello, Dolly! cast to reprise the titular role for the final six weeks of the musical's Broadway stay, and the actress is overjoyed to be back onstage, insisting the show has been a real career highlight.

"It's been a real thrill, I have to say…," she smiled. "It's a brilliant show. The cast is brilliant so I was excited to come back, 'cause I love them and I miss them and I missed the crowds, and I missed her, I missed Dolly. She's a wonderful confection, she really is. People put their heart and soul into this production…"

"It was one of the highlights of my life (and) I've had many highlights," Bette gushed. "I've been very, very lucky (throughout my career). I don't sing the greatest, I certainly don't dance the greatest, but I'm raucous and I give people a good time, and I think people really like to have a good time."

"I think that piece of Americana has been missing for so long," she added, before joking, "In a way, I'm just (nursing pioneer) Florence Nightingale, that's my mission!"

Bette will take her final bow as Dolly on August 25, and she is so thankful to have been a part of the stageshow.

"The experience of doing this show changed my life, really: changed my intellectual life, changed my physical life, and I can't say enough," she said. "I should have paid them…!".