'Bachelor' Alum Ben Higgins Blasts Cassie Randolph for Her Abrupt Departure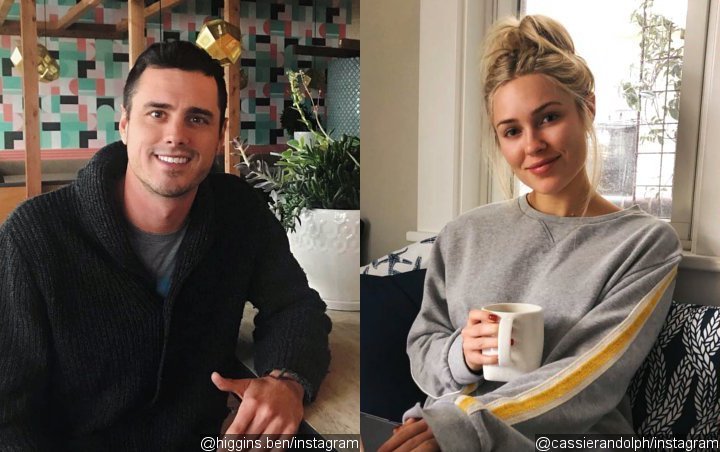 Ben doesn't think it will be fair for everyone if Colton Underwood continues to pursue his final two contestants since the only one he thinks Colton wants is Cassie.
AceShowbiz –
If there is someone who can understand Colton Underwood's feelings in the recent episode of "The Bachelor", Ben Higgins is definitely one of them. "The Bachelor" alum expressed his sympathy to Colton, who was seen dramatically jumping over the fence following the breakup with frontrunner Cassie Randolph.
In the Monday, March 4 episode of the dating show, Colton was left heartbroken as Cassie eliminated herself after her dad talked sense to her that she wasn't actually ready for an engagement. Ben weighed in on her decision to leave the show, blasting her about her way in handling the breakup.
"I think she should have did something different with Colton," the season 20 Bachelor told Entertainment Tonight on Wednesday. "It's very clear that she was not into him."
"And so as much as she maybe felt the pressure to still be there and just still try to make this work," the "Almost Famous" podcast host added. "You know, you have a lot of people counting on you and watching — I think all she wanted to tell him was, 'You're a great guy, you've proven to be a great guy, but I'm just not that into you and as a result, I need to leave.' But instead, it felt like she was kind of dancing around the subject, going, 'This is too fast, this isn't right for me, I just don't know.' She knew."
Ben further said that Cassie should have just "told Colton, 'This isn't going to work, like, we're not meant for each other,' " so that "Colton just has to say goodbye."
"He's getting broken up with and he can't beg and he can't scream for more. So what Colton did is he just fought for her and I think that's fair. He loves this woman," he went on saying. "I don't think she gave him the right explanation. She should have just left and said, 'This isn't going to work.' "
Ben thought that Colton "only wanted Cassie." And now that Cassie was gone, he didn't think it would be fair for everyone if Colton continued to pursue his final two contestants, Tayshia Adams and Hannah Godwin. "I don't think it would be fair to them, especially after having to watch what just happened," Ben explained. "Especially with an engagement. That's the part I don't get is how are you supposed to get down on one knee when you're still so much into one person up until a few days left."
Fans will discover Colton's final decision in the show's two-night finale on Monday, March 11 and Tuesday, March 12 at 8 P.M. on ABC.