Anne Hathaway to Receive National Equality Award at HRC National Dinner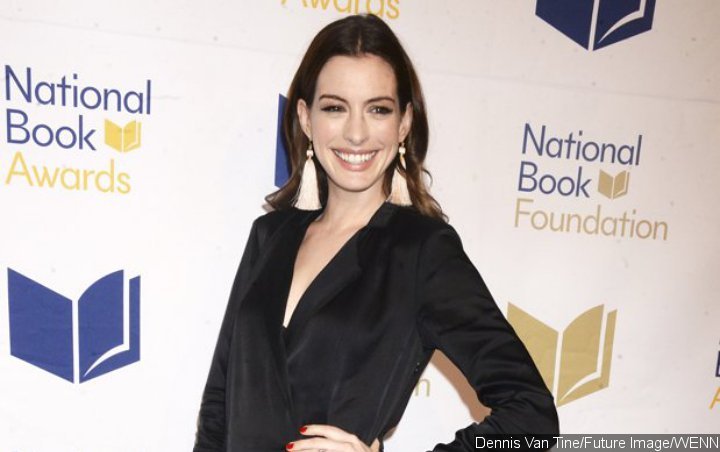 The Oscar-winning actress will be feted for support for the LGBTQ community on September 15.
AceShowbiz –
Anne Hathaway will be honoured with the Human Rights Campaign National Equality Award later this month.
The Oscar-winning "Les Miserables" star will be feted for her support of the lesbian, gay, bisexual, transgender, and questioning (LGBTQ) community at the 22nd annual HRC National Dinner on September 15.
Anne Hathaway will receive the @HRC National Equality Award at HRC's 22nd annual #HRCNationalDinner, joining @JoeBiden, @EricHolder, Danica Roem (@pwcDanica) and @NelsonAraujoNV at the event. https://t.co/mDlsxSrhri

— Human Rights Campaign (@HRC) September 7, 2018
Former U.S. Vice President Joe Biden will speak at the event, alongside former Attorney General Eric Holder, among others.
Hathaway has been a longtime advocate for the LGBTQ community and in 2012 she sold her wedding photos and donated the proceeds to organisations fighting for marriage for equality in America. She also worked with the HRC in 2016 to protest a bill in Georgia, which would have permitted discrimination against the LGBTQ community in the state, according to Variety.
"I don't consider myself just an ally to the LGBT community, I consider myself your family," she said to HRC members in 2008. "And so, I'm doing what we should all do with our families – I'm loving you, I support you, I completely accept you as you are, as I hope you do me, and if anyone ever tries to hurt you, I'm going to give them hell."